Podere Anima Mundi: the preference for Tuscan varieties and purity in the bottle. They are the two new wines of this year and they are called Colpo di Dadi and Kiss Kiss Bang Bang and they are a 100% Canaiolo and a 100% Sauvignon Blanc.
You know when at the telephone you feel the smile of who is to the other side? This is the feeling that Marta Sierota, owner of Podere Anima Mundi, infuses when she talks about her 2 new 'creations', organic and single-variety of course: Colpo di Dadi ("Roll of the dice") – Canaiolo 100% – and Kiss Kiss Bang Bang – Sauvignon Blanc 100%.
"I like working with Tuscan varieties and I am more and more convinced that this is my way – said Marta, owner and winemaker. Besides lesser-known autochthonous varieties, I was feeling the need to produce something more familiar to this land and Colpo di Dadi is the embodiment of my idea. Podere Anima Mundi needed to include in the team a less demanding red, also as a purchase target."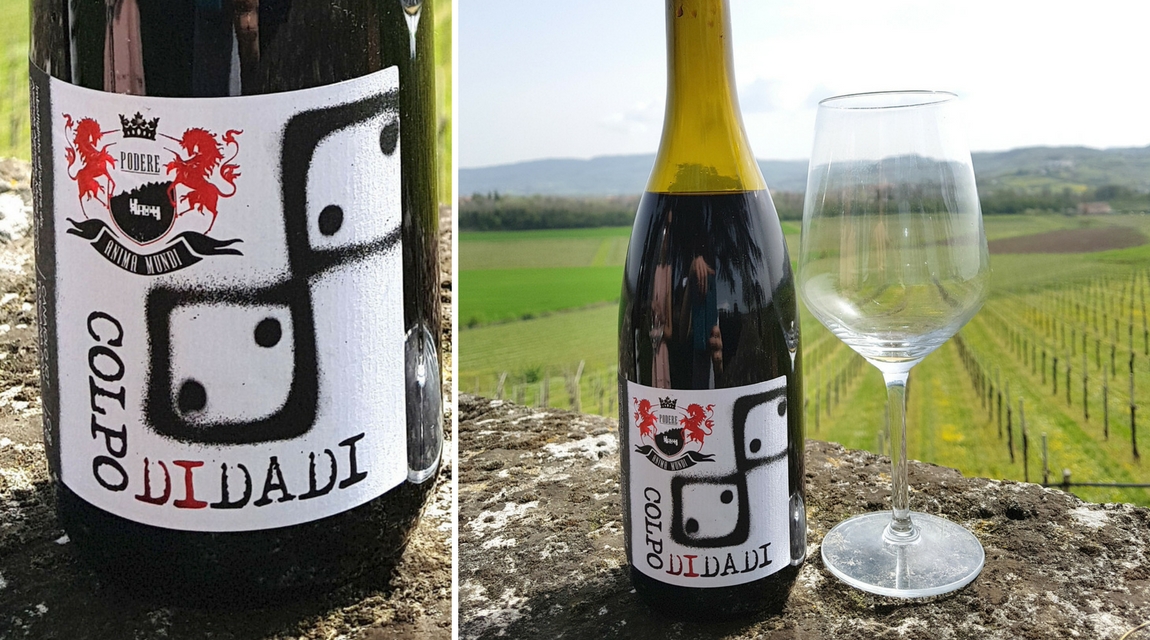 What are the characteristics of Colpo di Dadi?
"Despite the vintage, it's very fruity, with a nice acidity, soft. As a real Tuscan, Colpo di Dadi pairs very well with charcuterie, soppressata, tongue and, if you serve it fresh, it is perfect with fish: we tried it with cacciucco. It is versatile and I am very happy of it".
And Kiss Kiss Bang Bang? The name is curious: what should we expect?
"A strong contrast. The warm vintage left some residual sugar in Sauvignon Blanc: you can feel the ripe fruit that contrast pleasantly with its acidity".
What do these 2 wines represent for you?
"I am proud of them. First of all because we increased our production (we released 2.200 bottles of Colpo di Dadi and around 700 of Kiss Kiss Bang Bang), to which is added my predilection for tuscan varieties".